We welcome you to visit our new shop in our new location. We promise a warm welcome, and invite to sit and knit, great yarns, books, patterns and notions.

We offer a helping hand for those fix it issues from our professional staff and a good time. Come on in, there is a seat at the table just for you. We make your crafting dreams come true.

Okay it is a new year with high hopes for the country. Now it is time for SCKS knitters and crocheters to WAKE UP! Every year we all say that we are going to start making our Holiday gifts early. We are here to help you make that happen.

GIFT PROJECT CHALLENGE
Every month we will feature a couple of new patterns and gift project ideas for you! Here's the plan: Those that make at least 2 gifts a month will receive a Holiday Bonus before the end of 2021. Keep pictures of your projects Keep a record of the gift's supplies you purchased at SCKS (for fun keep a list who you made your gift for) We will provide you with a project card & storage bag to keep your gift project safe and clean. Let me know WHO is up for this challenge! (you can put me on that list right now)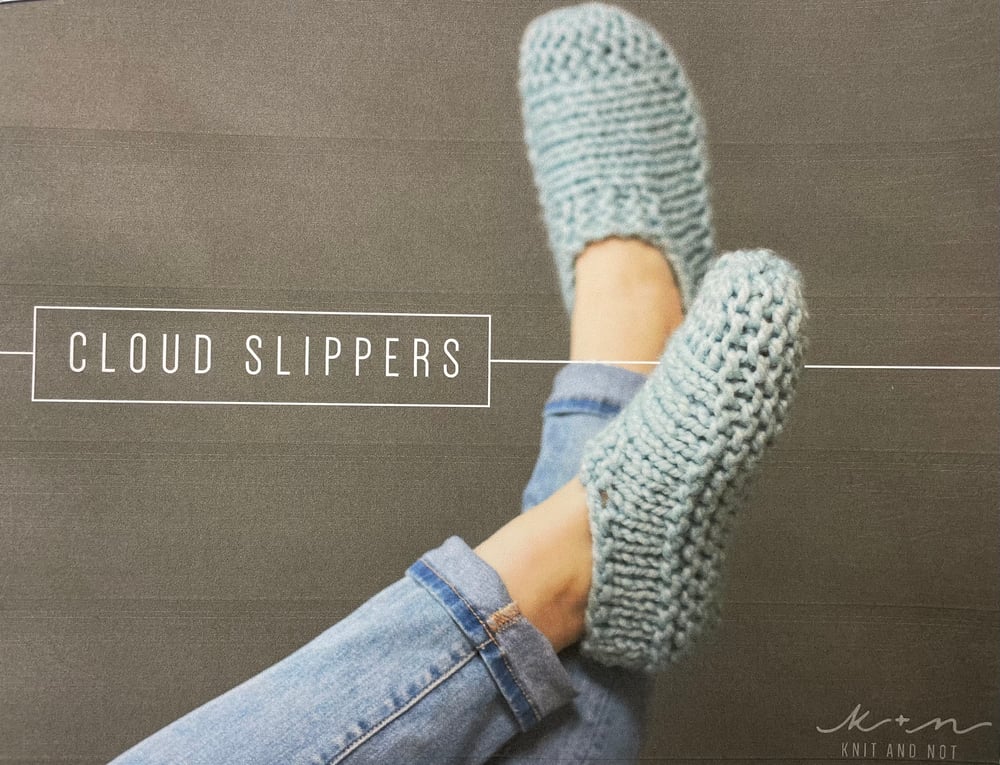 Project Challenge #1 Knitting
Knitted Slipper

(You will want to make slippers for everyone in your gift list) Supplies: Bulky weight yarn Or double worsted weight Size 11 needles Approx 100 yards (depending on signal strand or double strand) Tapestry needle Pattern and yarn available at SCKS.

Project Challenge #2 Crochet Double thick crochet potholder
(Once you make one you will want to make more) Great Gift!

Supplies: 100% cotton yarn (1-2 skeins) # of skeins depends on how big you want to make this potholder Hook: "H" or "I" Pattern and yarn available at SCKS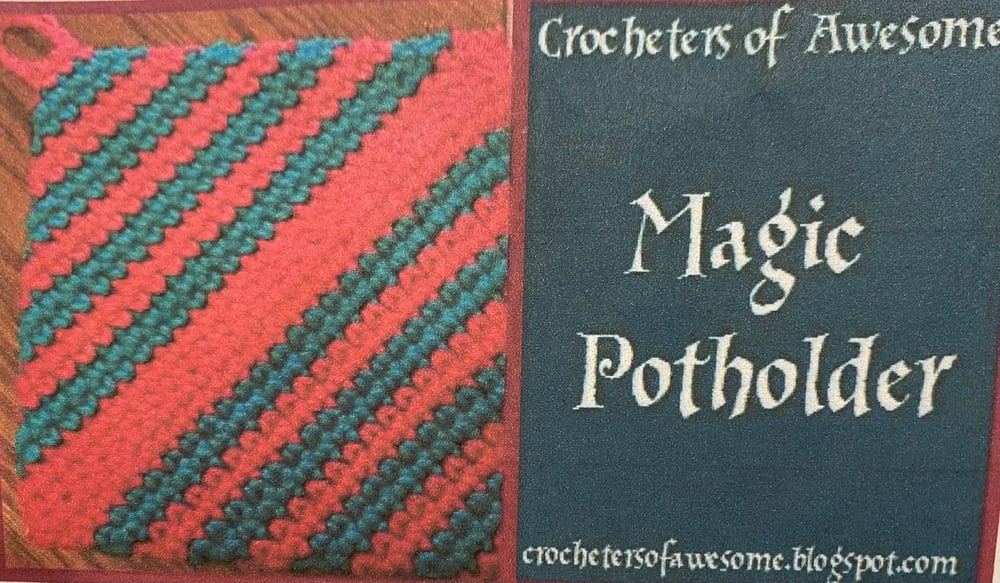 Sin City Super Stars (knitting)
New enrollment for the new year Members:
Please call to keep your space reserved. 702-641-0210
Sun, Jan 9th & 23rd Noon - 4pm
At this time we are at full capacity from 2020 list When we have some openings available we will let you know. We are thinking about opening a weekday session (twice a month) If you are interested, please call 702-641-0210 We need at least 6 to open a new session with the commitment of 3 months Weekday sessions would begin in February 2021.
If you need help with a project:
PLEASE do not pop in and ask for help on a moment's notice. To keep everyone safe and healthy, YOU must call for an appointment. Please understand the hours for appointments are limited. We cannot honor any "drop in fix-its" at this time. If your fix-it is really "help for an hour or more with a project," You MUST make an appointment and PAY the Knit/crochet DR for their time. We continue to keep our fix-it and private classes at a very low price. Thank you for understanding. These shop policies will keep the doors open and the shop healthy.
Shop Hours
Sunday Closed except for special groups
Mon 10am-2pm
Tues 10am-4pm
Wed 10am-4pm
Thurs 10am-7pm
Fri 10am-4pm
Sat 10am-4pm


2021 SHOP Policy Update
Due to the Pandemic we are working to keep a safe and healthy knit shop. YOU MUST WEAR A MASK WHILE SHOPPING OR SITTING IN THE SHOP!!!! YOUR MASK MUST COVER YOUR NOSE and MOUTH! If you plan to eat a quick lunch, we will have a designated area for you. No eating will be allowed in the main portion of the shop. With your help, the shop will stay safe, stay open and we will all be okay! Thank you!
Special Project Meetups
Special Project Meetups will be scheduled for Monday evenings from 4-7pm Beginning in February. Interested? Call Debbi to get on the list Limited seats will be available During this Pandemic.
Sin City Crochet Mob
Interested in joining the Mob? Call 702-641-0210 for info. January Dates Sun, Jan 17th & 31st 11-4pm
Read your emails
The middle of January we will introduce another Quick gift project. Don't miss it!